Aroma Diffuser Development
Chips+Apps+Cloud integration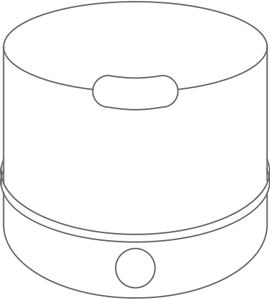 Hardware: the use of single-chip control system, using its exciting oscillation circuit program integration.
Software: via Bluetooth 4.0 and APP connection,  lighting effects management and other functions.
Program selection of 1.7M / 2.4Mhz high frequency ultrasonic atomization film. Through the ceramic high-frequency resonance of the atomized film, the liquid water molecular structure to break up to form 1-5 μm of ultrafine particles, resulting in fine moisturizing effect of the fog.
Product design contains moisturizing function, continuous fog can be neutralized in the air of harmful substances, the release of negative ions, to maintain air humidity, to prevent skin moisture loss. Press the MIST key to switch the gears at will. Open the APP to adjust the amount of atomization.
RGB lantern mode, press the light button to adjust the color.
Adjust the brightness and color of the aroma machine by sliding the color range.
Colorful, simple operation, the scene heart.
Timing procedures are divided into 1 hour, 3 hours, 6 hours third gear. APP has a time adjustment module. Available for customers to make timing and fog interval settings.
The system automatically calculates the water shortage to prevent dry burning. Machine built-in buzzer, to determine the water after a timely reminder, automatically turn off the lights, off the fog.
BOM table supporting low-power fan components, long life, running decibel as low as 25DB. The overall program products mute excellent results.
Using the automatic chase of the microcontroller program, through the software algorithm to achieve accurate chase, to keep the atomized film efficient operation, reduce unwanted power consumption and circuit board fever.
Solution sample(custimizable)
Voltage:12V\24V
Timing: Supports 1H / 3H / 6H
Light: support RGB lights
Key: support LIGHT / MIST dual button settings
Safety: support for automatic water detection
Buzzer: Supports automatic reminder
Fogging: support for dual gear (by power design)
The overall program power consumption is very low, the fog high efficiency, cost control