Use WiFi and mobile phone APP to integrate real-time weather forecasting functions into mirrors and apply to dressing rooms, dressing rooms, and restrooms.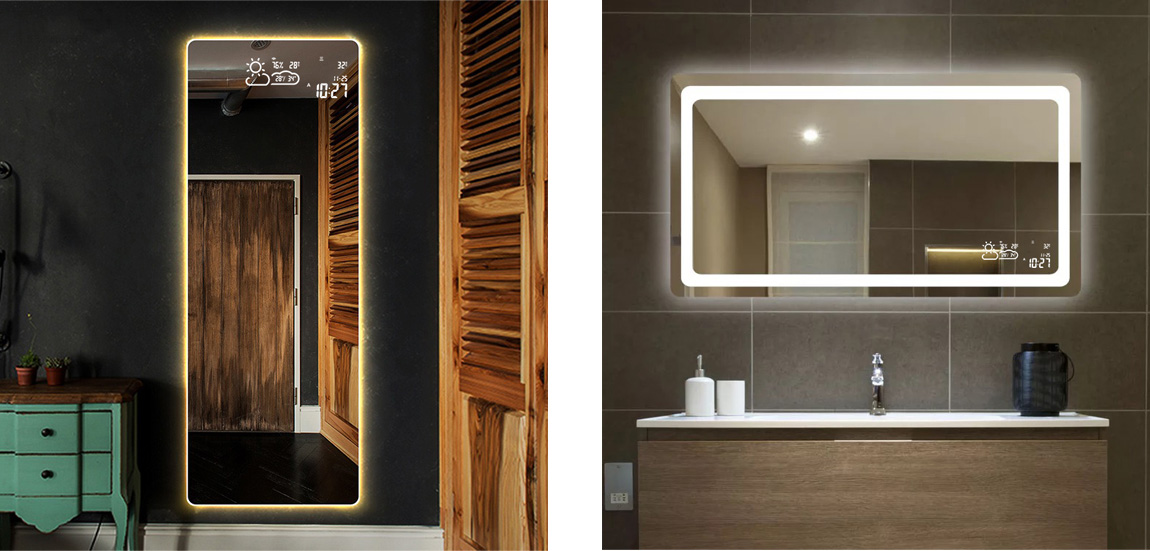 1.Time, date
2. Indoor temperature
3. Weather conditions
4. Temperature range
5. Current weather temperature and humidity.
6. Air quality display.
Instantly synchronizes data via Wifi.
Locate your city automatically.
The global weather network is updated in real time and information is provided to users around the world.
Air quality display. Chinese cities supported.