WiFi weather clock is a network push weather clock with real-time update, local temperature and humidity detection, light multi-mode switching adjustment, perpetual calendar and clock, which is controlled by mobile phone APP (WifiClock) using WiFi transmission technology equipment.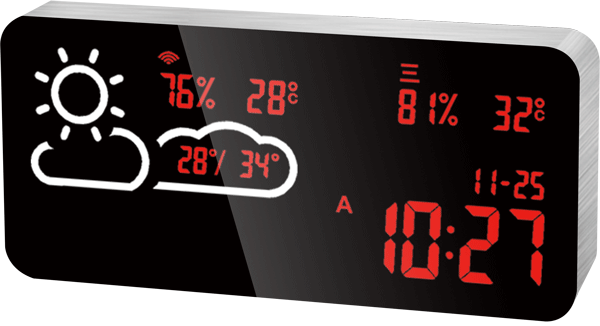 Connect device and App via WiFi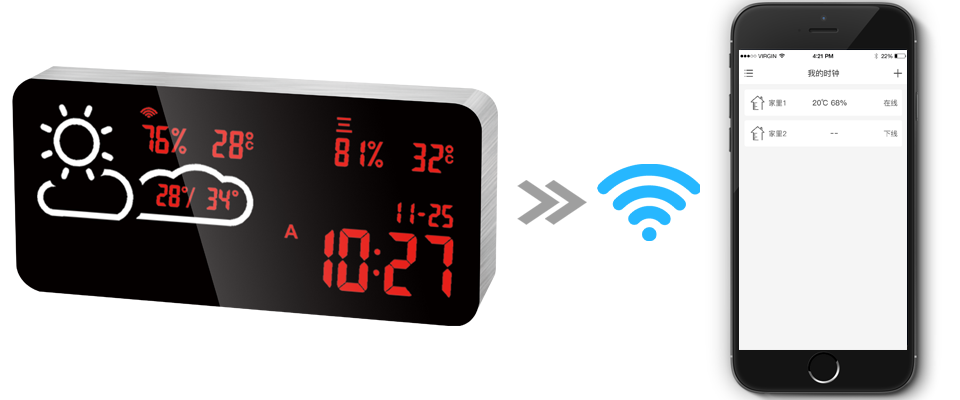 Global weather fectched via WiFi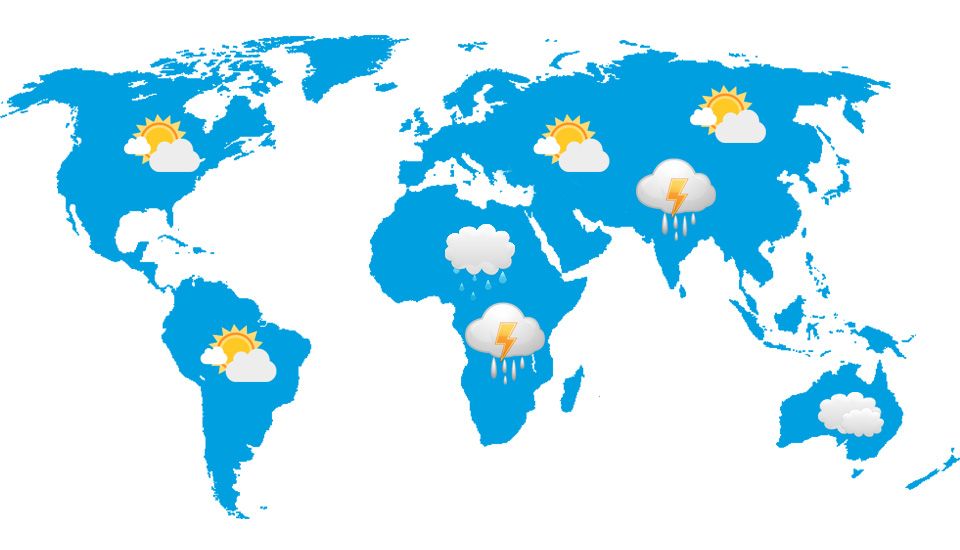 Weatehr plus time plus alarm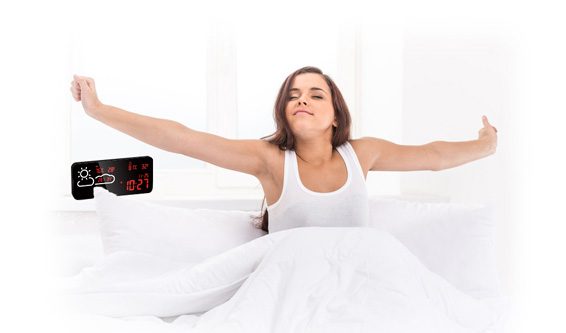 Below are our chips for use in manufacturing
LCD WiFi clock
(Model:AST8H05)
1, calendar.
2, alarm
3, indoor temperature detection
4, indoor humidity detection
5, weather
6, temperature unit switching function
7, LED backlight
8, key tone setting
9, working voltage: 3.0V.
LED WiFi clock
(Model: AST8H06)
1, calendar
2,5 group alarm clocks
3, indoor temperature detection
4, indoor humidity detection
5, weather forecast
6, temperature unit switch
7, LED backlight
8, key tone function.
9, working voltage: 5.0V
LCD WiFi clock
(Model:AST8H09)
1, calendar
2 alarm
3, indoor temperature
4, indoor humidity
5, weather forecast
6, unit conversion
7, LED backlight
8, key tone setting
9, low battery detection
10,working voltage: 3.0V
LCD WiFi clock
(Model:AST8H10)
1, calendar
2 alarm
3, indoor temperature
4, indoor humidity
5, weather forecast
6, unit conversion
7, LED backlight
8, key tone setting
9, low battery detection
10,working voltage: 3.0V